Planning Your Trip to India Visa Travel Insurance and Other Essentials
Embark on a remarkable journey to India, a land of vibrant colors, rich traditions, and mesmerizing landscapes. Before immersing yourself in this captivating country, make sure you have your essentials covered. From obtaining a visa and securing travel insurance to understanding local customs and exploring must-see destinations, this guide will ensure your trip to India is an unforgettable and hassle-free experience. Let the adventure begin!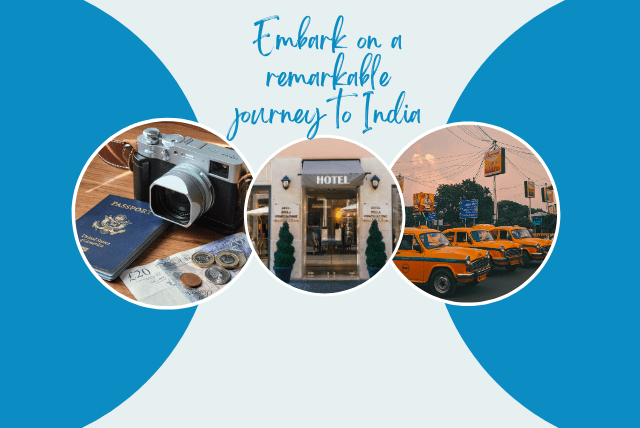 1. Visa for India
Foreign nationals are generally required to have a visa to enter India. An e visa India is an electronic travel authorization that allows foreign visitors to enter and travel within India for tourism, business, or medical purposes. It is a convenient alternative to the traditional visa process, as it eliminates the need to visit an Indian embassy or consulate.
The eVisa simplifies the application process by allowing travelers to apply online, upload the required documents, and make the necessary payments electronically. The approved eVisa is then sent via email, which the traveler can print and carry along with their passport.
2. Travel Insurance
Travel insurance is crucial when visiting any foreign country, and India is no exception. Your policy should cover medical expenses, trip cancellation, lost luggage, and other potential losses or expenses. Check the terms carefully to ensure they cover your needs, especially if you plan to engage in any adventure activities like trekking or rafting.
3. Health Precautions
Check with your doctor or a travel clinic a few months before your trip to discuss any vaccinations you might need. Some suggested vaccines for travel to India include Hepatitis A, Typhoid, Tetanus, and Polio, among others. Also, consider bringing a basic first aid kit with over-the-counter medications that may be harder to find in India.
4. Money Matters
The currency in India is the Indian Rupee (INR). Credit cards are widely accepted in cities and tourist areas, but it's a good idea to have some cash on hand for smaller businesses and vendors. Inform your bank about your travel plans to avoid potential issues with your card while abroad.
5. Cultural Awareness
India is a culturally diverse country with different customs and traditions. It's important to respect these cultural norms. For example, dressing modestly is recommended, especially when visiting religious sites.
6. Safety and Security
While India is generally a safe country to visit, it's always important to stay vigilant, especially in crowded places. Be aware of your belongings and avoid flashing expensive items.
7. Accommodation
India offers a wide range of accommodation options, from luxury hotels to budget hostels. It's a good idea to book your accommodation in advance, especially during the peak tourist season.
8. Transportation
India has a vast and varied transportation system, including trains, buses, rickshaws, and taxis. Apps like Uber and Ola are also available in many cities.
9. Weather and Clothing
India's climate varies greatly depending on the region and the time of year. Be sure to check the weather forecast for the regions you're planning to visit and pack accordingly.
Please note :- Therefore, it's important to check the most recent information before your trip. To provide the most accurate and up-to-date information. Would you like me to do that?